Why is Drug Development so Difficult?
---
Posted on April 11, 2015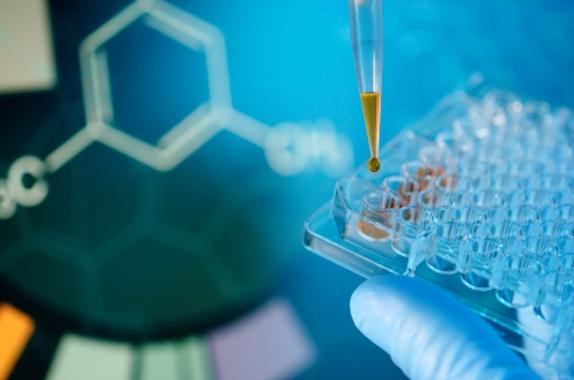 ---
Researchers in pharmaceutical development must be prepared for the rather inevitability of failure throughout their research career. With the highly expensive, time-consuming, and lengthy process of drug development, it is desperately discouraging that only an estimated 8% of new drugs will successfully make it through the three phases of clinical testing to be approved for marketing. What is it that makes this process so terribly challenging? Furthermore, why must the process be as challenging as it is, with only 8 in 100 new drug discoveries going through to completion?
Let us first observe the preliminary steps in drug development.The first step is discovery of a therapeutic method. This includes identifying the molecular basis of a disease, finding a specific molecule that can be targeted by a drug, and ensuring that the drug does not negatively affect other pathways, to avoid undesirable side effects.
The second step includes preclinical trials; essentially this includes animal testing on model organisms such as laboratory mice. Approximately 5% of new drugs pass preclinical trials. Passing this step means that the human-like animal model expresses the human disease, has been treated with the new drug, and has shown relatively insignificant side effects.
At this point in the development process, the new drug can finally move to clinical trials. These include:
Phase I: Determining the drug safety in humans
Phase II: Determining an optimal dose
Phase III: Determining statistically significant benefit of the drug therapy
Not only is Phase III the most difficult step to successfully pass, it is also the least likely to be reached, and the most expensive of the three—a whopping 8% of new drugs reach this Phase, and an estimated $86 million is needed to see the Phase to completion. Timewise? A new drug is looking at at least 1.5 years in Phases I and II, with Phase III stretching to about 3 years by itself.
It seems that this, perhaps, is the culprit for the difficulty in drug development. With three actual Phases, and two additional "pre-Phases", it is at least comforting to realize that once a new drug is finally approved and released for human treatment, it must be the best of the best; the winner of the Gold medal, the Michael Phelps of drug olympics.
So why the brutally difficult process? Of course, there is the patent system, the details of which have been painfully outlined above. But Phase III and it's 8% probablity aside, there is the purely scientific aspect; the aspect that drug discovery is, in fact, a very difficult and tedious process. So why is drug discovery so difficult? Well, because the biochemical systems that make up a human being are complex.
Biochemical systems within humans are not completely understood. Protein-protein interractions, fatty acid oxidation pathways, motor functions of ATP synthase, among undoubtedly hundreds of other biochemical processes have yet to be grasped completely. Thus, attempting to develop a drug that selectively targets molecules within these not- completely-understood processes, successfully modifying the target molecule so as to accomplish some therapeutic aspect, while also avoiding unacceptable side effects, proves to be no easy task.
Perhaps the most difficult aspect of drug design is in fact pinpointing the correct molecule to target. It is due to this reason that so many new drugs fail upon reaching Phase III of clinical trials—the Phase with the largest population size to test. While a small portion of the population may be successfully treated with a new drug, the majority may remain unbenefitted simply because the molecule being targeted for modification is not actually a significant component of the disease.
An additional problem to drug development is that, even if it is determined with certainty that a particular molecule is correllated to a disease, the molecule might not be druggable. An "undruggable" molecule is one with such a complex, spread-out structure that the drug molecule cannot reasonably bind to enough of it to initiate any change in its activity.
Currently, it is estimated that less than 2% of human proteins interract with approved drugs—these 2%, then, are considered the "druggable" proteins. While the majority of drug therapies are associated with targeting and modifying proteins, it is thought that the number of druggable molecules that have yet to be discovered are rather limited, further complicating the drug development process. While drug development is certainly challenging, however,  it is worth noting that new research in molecule-targeting drugs continues to progress, as well as in alternative drug methods with genetic-based approaches.
And even if a new drug is approved to be on the market, it is likely that the medication will have at least some, if not many, dangerous side effects. From achy muscles, to difficulty breathing, to acute organ failure, side effects can range from being merely inconvenient to frighteningly dangerous. It is policy to approve new drugs for the market if it provides greater benefits than dangers. However, in spite of the apparently stringent control over drug approval, side effects vary so greatly from person to person (in dosage amount, patient age, weight, ethnicity, etc.) that it seems every medication could be disregarding the number one rule of bioethics: to do no harm.
Furthermore, in the prescription of medication for a particular illness, it is very common that more than one medication will be prescribed. This brings complications for the patients in the form of adverse side effects from a combination of the drug-drug interractions as well as any side effects that would be caused from taking just one drug by itself. Although the FDA provides a guideline for clinical trials that test drug interactions with other drugs—with the aspiration to limit interaction-induced side effects and increase dosage accuracy—the FDA has not established legally enforceable reuirements for clinical drug trial combinations.
So it is, that while the terribly difficult Phases of clinical trials for development of a single drug will provide rigorous guidelines to be beneficial to the majority of the population, while still allowing for adverse side effects; so it is that clinical trials allow for a single drug to be tested and approved for the market, with providing limited legally enforced regulations for trials of other drug-drug interractions. It is a difficult, and perhaps in some areas ineffectual, process indeed.
Sources:
Hann, Michael M., Andrew Leach, and Gavin Harper. "Molecular complexity and its impact on the probability of finding leads for drug discovery." Journal of Chemical Information and Computer Sciences3 (2001): 856-864.
Jogalekar, Ashutosh. "Why drugs are expensive." Scientific American, 6 January 2014.
DiMasi, Joseph A., Jeffrey S. Brown, and Louis Lasagna. "An analysis of regulatory review times of supplemental indications for already-approved drugs: 1989-1994." Drug Information Journal2 (1996): 315-337.
Ellison, Sara Fisher, et al. "Characteristics of demand for pharmaceutical products: an examination of four cephalosporins." The Rand Journal of Economics (1997): 426-446.
Grabowski, Henry G., John M. Vernon. "Estimating the effects of regulation on innovation: an international comparative analysis of the pharmaceutical industry." Journal of Law and Economics (1978): 133-163.
"Guidance for industry: drug interaction studies: study design, data analysis, and implications for dosing and labeling." Food and Drug Administration: Rockville, MD, September (2006).
---